Computers are our most inexhaustible source of work and even leisure. We manage to carry out most our important tasks on the computer or the laptop. While many argue that we can use our cell phones for the same, we all know that it is much easier to get access to our work on our computers with multitasking features. Accessibility is made easier by computers due to their bigger screens as well.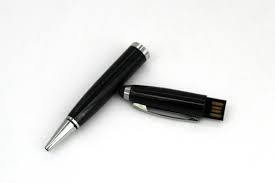 One of the key uses of computers in the current times is to watch movies and TV shows or read books, all for relaxing and recreational purposes. To carry out any of the above mentioned activities, we require storage devices. While our computers and laptops come with two inbuilt hard disks, there are a few external storage devices like an external hard drive, a CD, a memory stick or a pen drive. The latter is definitely the most popular of the lot. Pen drives are small devices and have different storage capacities. These range across 1GB, 2GB, 4GB, 8GB, 16GB, 32GB and 64GB. Pen drives with larger memories are also available all the way to 1TB but they are used in a rarer fashion. Pen drives come in many shapes and designs. One such popular design is the pen shaped pen drive.
With the larger band width of logistics, we are Bulk Designer Pendrives and pen shaped pen drive suppliers in Mumbai. Pen drives are also known as flash drives, USB drives or USB sticks. They are used for more than just transportation of files. USB drives can also be connected to our cell phones and tablets and we can check our files in there. This includes videos, music, images and even documents and PDFs of all sorts. With the phenomenal band width of delivering genuine products, we are proud dealers of providing Pen shaped pen drive in bulk in Mumbai, India.
Call us for Flash Drive touch pen with 1 to 32GB Capacities, 4gb usb pendrive, Flash drive USB pens,8GB Stylus Touch Pen Fancy Designer USB Pendrives – wholesale prices and bulk purchase only