Key ring Pen drives are very important devices in this age where most of our activities take place digitally.Our computers and laptops are our inexhaustible source of work, play, talk, etc. While we use our cell phones much more, it is undeniable that it is ultimately our laptops that are more useful to us in many ways. We are reliable Keyring pen drive and Key Ring Leather USB Flash Pen Drives suppliers in Mumbai and even offer you with larger storage options. Bulk order can also be placed. In smart and contemporary range of colors the product can be availed.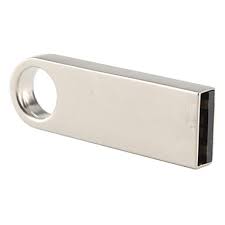 Key ring usb make our work more accessible due to bigger screens; movie watching is more fun as well. We can also multitask very easily on our monitor based devices as we can open multiple applications and use them simultaneously. File transfer is more convenient on our computers too.
While our laptops have inbuilt storage hard disks, file transfer may also be needed to be made from one laptop or computer to another one. To transfer our files, we need some sort of an external storage device. Therefore, we opt for pendrives as they are the most convenient ones.
Pen drives come with many shapes and designs. One of the most popular ones is the keyring pen drive – Key Ring Usb 2.0 Memory Stick Flash Pen Drive 8gb. They have a wide memory capacity. The more used ones range from 1GB to 16GB. They are also available with larger memory storage up to 256GB and sometimes even all the way to 1TB.
We are suppliers of Wholesale usb memory stick keyrings and keychain pen drive for bulk purchase in Mumbai, India Keychain flash drives are very useful as we won't lose them very easily if we attach them to our keys. We also won't misplace them or have them lost in our bags, since they are not only one single item and are attached to some others, which makes them easier to locate.  We are wholesale distributors of Original pen drives and USB Flash Drives in India. Contact us for wholesale Multifunctional OTG USB Flash Drive with Key-Rings, key ring metal pen drives, and other fancy pen drive.